Now that I've given you an overview of what I'm watching at this year's Singapore International Film Festival, here's a list of movies I wish I didn't have to miss out on, even though I'd still be here in Singapore.
Treat this as an alternate set of recommended movies if the ones I'm watching don't take your fancy! I'd go to these myself, except I can't possibly be in two places at once.
WHAT I'M MISSING (BEFORE FLYING OFF):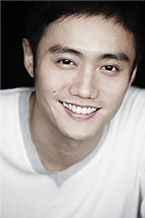 A Night with Boo Junfeng
Lido 7 – 16 September, 9.30pm
Why I want to watch this: Boo Junfeng is one of Singapore's most promising young filmmakers, with a knack for the familial drama of unsaid things (and pensive semi-autobiographical leading men). I've only seen three of his films (Katong Fugue, Keluar Baris, and his only feature film Sandcastle), so I'd have loved to have seen his handpicked selection of five of his own short films.
Why I'm missing this: It overlaps with Yu Li's Buddha Mountain, which was nominated for Best Film, Best Director and Best Performance at the Silver Screen Awards—a tripartite I can hardly bear to miss out on, especially since Junfeng's rising status promises a DVD anthology or festival tribute of his short films sooner or later.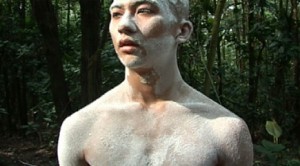 Everyone's Gotta Start Somewhere: The Singapore Edition (90 min)
Sinema – 17 September, 3.30pm
Includes: A Family Portrait (dir. Boo Junfeng, 2004), Dick Marlow (dir. Wesley Leon Aroozoo, 1995), Paradise (dir. Liao Jiekai, 2005), Nadim (dir. Loo Zihan, 2005), Tak Giu (dir. Jacen Tan, 2004), The Nightmare and the Wedding (dir. Wee Li Lin).
Why I want to watch this: Argh. The debut short films of all these now-established directors among the Singapore filmmaking community: what a thing to miss!
Why I'm missing this: I might not mind dropping Werner Herzog's 3D cave-painting documentary Cave of Forgotten Dreams for this, but I wouldn't miss Wim Wenders' far more acclaimed 3D modern-dance documentary Pina for the world. Sadly, I can't possibly teleport right from the end of this short film screening to the Lido theatre where Pina will immediately begin, so I'd just have to forego this one.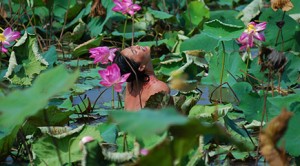 Floating Lives (dir. Nguyen Phan Quang Binh, 2010, Vietnam, NC16, 113 min)
The Arts House – 18 September, 1.30pm
Why I want to watch this: It's been nominated for Best Director and Best Cinematography at the Silver Screen Awards.
Why I'm missing this: I'd have to rush down to the Arts House from the Lido theatre after a screening of Jang Hun's Secret Reunion, only to somehow teleport back to the Lido afterwards for Jeon Kyu-Hwan's Animal Town. On a day when I already have three screenings scheduled? Forget it.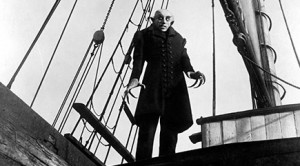 Nosferatu (dir. F.W. Murnau, 1922, Germany, PG, 94 min)
LASALLE – 21 September, 7.30pm
Why I want to watch this: Murnau is one of the genius directors of the silent movie era, and Nosferatu is perhaps his most acclaimed work after his glorious and humane Sunrise: A Song of Two Humans, the last great silent masterpiece. Plus, vampires! People like those, right?
Why I'm missing this: Another issue caused less by direct scheduling clashes than the inexplicable distances between the festival's various screening venues. I wouldn't relish racing down from LASALLE to the Lido for my next screening, Park Jung-bum's The Journals of Musan. I'd expect, thankfully, that Nosferatu will still be screened in rep theatres for many years to come, and readily available on DVD.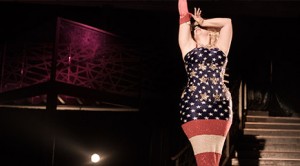 On Tour (dir. Mathieu Amalric, 2010, France, TBC, 111 min)
The Arts House – 22 September, 9pm
Why I want to watch this: GlenH kindly recommended this movie as "pretty genial (although ultimately melancholic), loosely structured and surprisingly well-directed film with Amalric front and centre (upgrade to a must see if you're at all a fan of the guy)." I'm not familiar with Amalric beyond his unmemorable villain in Quantum of Solace, but Glen's recommendation (and the movie's Cannes 2010 Best Director prize) really seals the deal…
Why I'm missing this: … except that I can't get from Sinema, where I'm seeing an anthology of Singapore short films, to the Arts House in just ten minutes. Local short films are notoriously hard to watch apart from festival screenings such as these, so I'll take my chances coming across the Cannes award-winner at some other time and place.