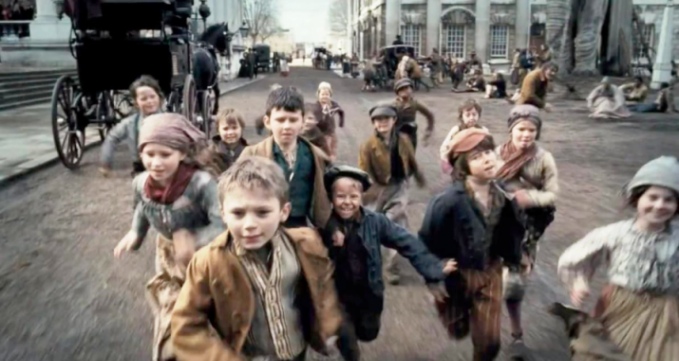 I couldn't help myself. Below is my list of anticipated movies (or not) released through the end of this calendar year, filtered from Nick Davis' far more comprehensive equivalent. I've dropped all the movies I haven't even heard of, which goes to prove my brand of noncommittal cinephilia. I'm also disregarding strict release dates, since I just moved from a city which might not see half these movies till the new year to another which has already seen some past it by. Jetlag at the movies!
MY ANTICIPATED (OR NOT) MOVIES, FALL 2012
Give it to me:
Les Misérables: Sucker for this score, musical epics. Hooper, actors, anti-99% plot… eh
Some stirring takes, but also under-motivated fast-forwarding, furious close-ups, actors straining against their limits
Zero Dark Thirty: Chastain, Bigelow, gorgeous cinematography, an absurd early critics' sweep
Textured (if generic) procedural pays off in magnificent title sequence. Chastain not the "killer" required by script
Amour: An arthouse version of Hope Springs by a filmmaker who pulls no punches? Sign. me. up.
Wallows in the thankless ordinary of watching a lover die. Yields toughest surprises when anyone is crabby, clear-eyed, resolute
Holy Motors: Sounds so thoroughly bizarre, I can't help but be intrigued
Synecdoche, Paris. Picaresque tour of sublime images and absurd scenes. Balmy scifi love-letter to a cinema of the future
Skyfall: Trailer looks handsome, as do actors. Promises better Bond-M payoff than Quantum
Denied! A premium light show at its most abstract/high-contrast. Flabby script has its innuendos, but a bad case of Prequel Shoutout
Keep the Lights On: The latest acclaimed out-couple indie. Need my post-Weekend fix
Clipped vignettes from a tender but wearying relationship. Nails how periphery falls away as the (drug, love) relapses persist
Beasts of the Southern Wild: Malick aesthetic, stellar young lead? Gimme.
A kid's earthy, elemental mythmaking. Herzog's absurd realism, Campion's tactility fuse. Wallis astounds
Have it come my way:
The Paperboy: Efron and Kidman under gonzo actor's director. That rain scene. Yes
Like Someone in Love: Kiarostami always welcome. Likely elliptical, but that's the joy
Cheeky, bracing ways of bumping bare acquaintances against each other, with payoffs tough and tender
The Master: Phoenix acts up a storm. Greenwood scores. That pristine cinematography
The Turin Horse: Sátántangó was a blast: tireless takes, apocalyptic visions
The Perks of Being a Wallflower: Actors yet to prove themselves, but I've heard it's sweet
Heart-clenchingly assured filmmaking. Evokes adolescent isolation, longing better than most teen indies
On the Road: Star-making for Hedlund? Actors I wouldn't mind hanging out with
Mildly interested:
Bernie: Soderbergh's other 2012 triumph?
Footnote: Cannes Best Screenplay; director Joseph Cedar visiting
Rust and Bone: Still an Audiard virgin. Notices for Cotillard intrigue
Convince me, critics:
The Hobbit: An Unexpected Journey: Fear Jackson's bloat, but looks grander than hoped
Anna Karenina: Still a Knightley fan. Need to know Wright isn't self-indulging again
Django Unchained: Sick of QT's vengeance lust, Waltz's consonants. Sloppier than Basterds?
Firmly B-side. No one's unlike what they seem, save when Django steels his heart. Slopped with blood and lazy riffs
Life of Pi: Can it avoid hurdles of green-screen fakery, New Age nonsense, too-diplomatic Lee?
Best CG Actor: That Tiger. Novel's twist doesn't translate well, but still a poignant take on the beliefs that get us by
Lincoln: Kushner, Day-Lewis need firm directorial pushback. Can Spielberg deliver unstodgy?
Silver Linings Playbook: Not a fan of mental-illness comedy; still unsold on Lawrence
Manic Pixie Dream Girl crap, with a charming but sphinx-like Lawrence. Cooper nails the manic restlessness
Cloud Atlas: I don't trust Wachowskis, esp. since fans seem to expect emotional material (ha!)
Get it away!
Hitchcock: Makeup-artist vehicle + acting tics + domestic sentiment (c.f. Iron Lady). Why?
The Twilight Saga: Breaking Dawn, Part II: Oh, end it already
To Rome with Love: Allen never had his comeback. Not holding my breath
Stuff I missed
Moonrise Kingdom: That cast! Anderson's first leads whose age matches their immaturity?
Rock of Ages: Cruise doing meta. I'll take messy, if it's a hot gaudy glitter-choked mess
Looper:
Fascinatingly dramatized scifi, meticulous worldbuilding, deft camerawork/editing, moral standoffs up the wazoo. A doozy.
Pitch Perfect:
Compressed Glee season with similarly broad characters and moments. Really an excuse for drama-lite musical numbers
The Best Exotic Marigold Hotel:
Canned epiphanies for everyone! British thesps lend a smidge of dignity. A Juno-colored cartoon India