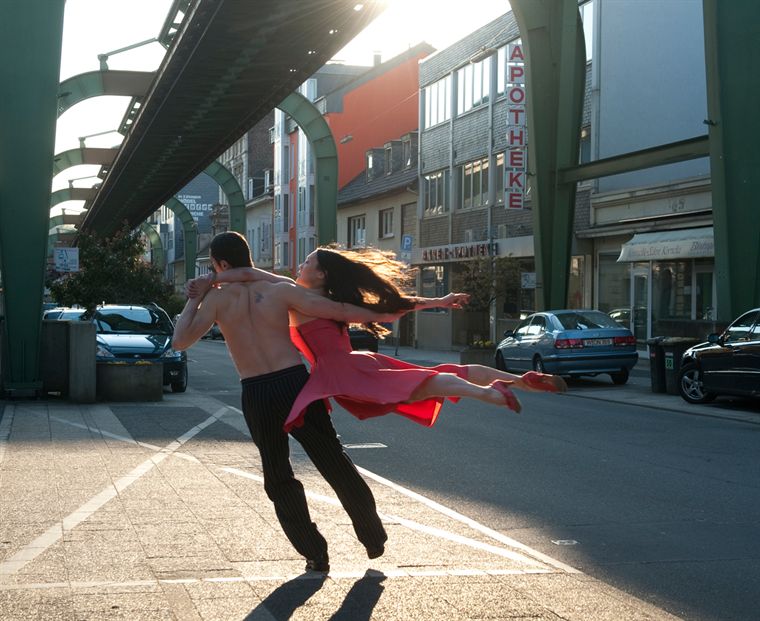 Drop everything and come to Shaw Lido tonight (Sept 19, Mon, 9.30pm) to see Pina, which I saw two days ago and can't wait to see again. Here's why:
It's a vision of the future of 3D cinema. Even more than James Cameron's Avatar before it, Pina makes a single-handed, multi-bodied case for what 3D cinema should look like if it is to take pride in being a legitimate art form. The elaborate planning needed to capture famed choreographer Pina Bausch's dances—ingenious with space, and filmed nonstop before live audiences—even implies that 3D might be the key to restoring lost staging practices and less hyperactive editing styles to the movies. (Ironic that this newfangled "gimmick" should offer itself as a potential messiah to all the ever-lamenting Hollywood classicists.)
It's the hulking Citizen Kane of dance retrospectives. As if its groundbreaking use of deep cinematic space wasn't enough of a clue, Pina stakes its claim to being the Citizen Kane of dance retrospectives by revealing Bausch to us through the legacies and people she left behind, in ways that defy easy summary. Instead of filming regular talking heads, Wenders layers the testimonies of the dancers of Bausch's Tanztheater Wuppertal over clips of their faces. More than one reminisces about Bausch's penetrating gaze, which read them more clearly than they could give voice to, so it's almost like Wenders is trying to exhume Bausch's very gaze.
It was almost never made. The attention that Pina accords to the Tanztheater Wuppertal dancers grows even more poignant when you learn that Wenders cancelled plans to make the film after Bausch died unexpectedly, just a few days before filming was initially slated to begin. It was at the behest of these dancers (and Bausch's fans worldwide) that Wenders decided to press on. "Dance, dance, or we are lost," cries the movie's subtitle as the credits end, and I can't think of a more fitting rallying cry for these people who, through Bausch's influence and choreography, ask to be found.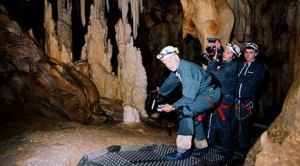 CAVE OF FORGOTTEN DREAMS
Just as Pina feels infused with the spirit of all the dancers that surrounded its making, Cave of Forgotten Dreams has the head and heart of the people that accompanied its making: academics. It isn't a knock to say that this documentary about the Chauvet Caves, which hold the earliest cave paintings known to man, feels much like the movie an archaeologist or art historian or anthropologist would have made.
I daresay director Werner Herzog is a little bit of all those respectable professions, and he defers even more to the small group of actual professors in his midst who, like his filmmaking team, have been allowed a rare visit to study the caves under limited time and conditions (no touching, no straying from the narrow central walkway, etc). Yet Herzog's own specific penchant for spelunking for people's stories and dreams shines through (an archaeologist he interviews turns out to have been a unicycle-and-juggling circus man), even if his inimitable deadpan sometimes makes his meditations on the subject more portentous than his documentary-101 approach otherwise affords.